Microsoft OneNote is now free everywhere, new API for developers
7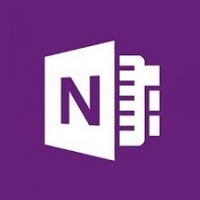 If you have never had the opportunity to use Microsoft OneNote, you may not be able to appreciate the depth of this announcement. It is one of the best note taking apps in existence, but was beset by competition like the highly regarded Evernote, with apps for all the major platforms.
OneNote covered the bases with mobile apps, and a web-interface, but was conspicuously missing the Apple computers. Today, Microsoft announced OneNote for Macs and that the application would be free across all platforms including the desktop program.
Premium features will be available to those that want to pay for them. Connected with your Microsoft ID, OneNote will stay in sync across anything you do whether it is on your PC, Mac, iPad, iPhone, Android device, web, or Windows Phone.
One top of making OneNote free, Microsoft also announced new cloud APIs so that any app could connect and allow users to take note of their favorite content, such as, from Feedly or Weave. The program used to cost about $40 as a standalone product.
There are new features too, such as "me@onenote.com" for emailing notes to your OneNote notebook. Office Lens is a new app for Windows Phone which will capture documents, business cards, and whiteboards and put them in your OneNote Quick Notes.
If you happen to be using OneNote on a Surface Pro tablet or other pen-capable tablet, the handwriting recognition from Microsoft makes your hand-written notes in OneNote as easy to search as text in the web.
sources:
Office Blog
via
WPCentral