Microsoft Lumia 840 to replace Nokia Lumia 830?
29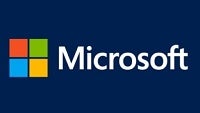 It's been hush hush thus far, but in some countries like India,
Nokia Lumia 830
stock will not be replenished once the phones are all sold. But Microsoft is not going to allow the back rooms of local retailers to just sit empty, collecting dust. Instead, the word on the street is that we should expect to soon see the Microsoft Lumia 840.
The Lumia 840 is expected to come with Windows Phone 8.1 GDR2 pre-installed. That might seem a wee bit surprising in light of the reports that Windows 10 for Phones is expected to come out of the box on the Microsoft Lumia 940. The Lumia 830 didn't exactly set the wireless world on fire. The device features a 5-inch 720 x 1280 resolution (HD) screen. A quad-core 1.2GHz Snapdragon 400 CPU and Adreno 305 GPU are both under the hood.
One anonymous Microsoft employee was discussing a prototype for a mid-range device which he says will come with dual SIM capabilities, a 13-14MP rear PureView camera, 5MP front-facing snapper, a 5-inch screen and a design similar or "
slightly modified
" to the Lumia 830. According to this source, "
While it is not sure what the name may be, we may call it Lumia 840 for our convenience."
"So, we have some info about one such mid-ranger in works, that may pack Dual-Sim support, 13-14 MP rear camera (PureView), 5 MP FFC, better processor and may sport similar or slightly modified design to Lumia 830. While it is not sure what the name may be, we may call it Lumia 840 for our convenience. This device may have a screen size around 5-inch."-Anonymous Microsoft employee
So far we haven't a clue when the Microsoft Lumia 840 will be unveiled. What we can tell you is that there is speculation about another mid-range Lumia model that would feature a larger 5.5-inch to 5.7-inch screen and would sport a non PureView camera. This allegedly would be known as the Microsoft Lumia 740 XL.
Thanks for the tip!
source:
NPU