Microsoft Edge for iOS upcoming features include visual search, paste & go, more
1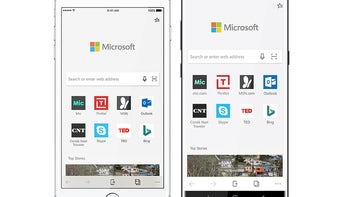 Microsoft is about to push out yet another update for Edge.
We've already covered the Android version
of the browser in a previous story, so here is what to expect from the app if you're using an iOS device instead.
First off, the new changes are already available in the beta version of
Microsoft Edge
, so if you're using it, then you now benefit from these new features and improvements. The latest beta update released by Microsoft brings the app to version 42.3.2 and adds some interesting new features.
The most important seems to be the visual search, which will allow Edge users to upload a photo to find contact info or identify landmarks. Also, the camera now has a built-in barcode scanner that lets users search for an item via visual search.
To make the use of search easier, Microsoft added the ability to paste and search. So, instead of having to type a word, you can now paste what's on your clipboard and press the search button.
Last but not least, the update adds a couple of new features for those who use a work or school account with
Edge for iOS
, which will allow them to see their mobile activity in their PCS timeline, as well as access intranet sites directly from home.