Microsoft Surface Phone concept sports a 6-inch display and elegant design
32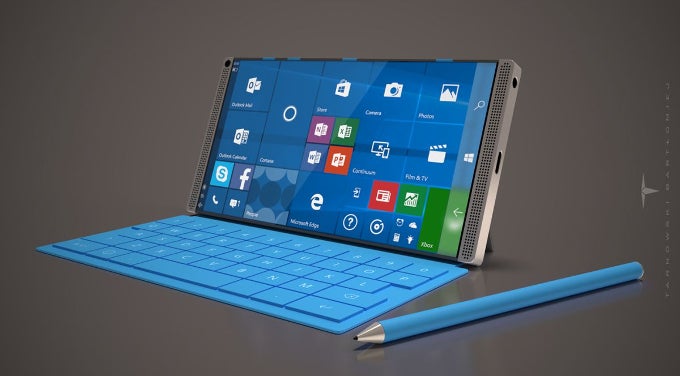 The Surface Phone remains an enigma
Talk of
Microsoft's Surface Phone
has been on-off for
the past few years
. Redmond's struggles in the smartphone arena have been
well documented
, and it remains to be seen whether the rumors of an assault on the high-end handset market will ever materialize. Given Windows Mobile's current status as a very distant third to Android and iOS, it'll surely take a humdinger of a device to convince consumers that the platform is worth a look in, and a new concept once again imagines what a Surface Phone might look like.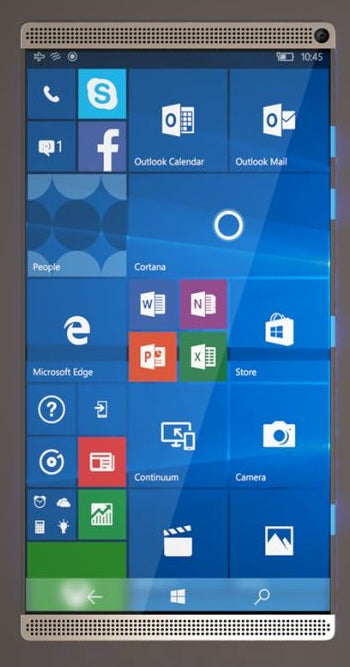 Front view showcases large display and dual speaker grilles
The Surface tablet line has been a success for Microsoft, but does little to offset the smartphone failings of the Windows maker. A Surface Phone would, if anything like the concepts we've seen, force people to stand up and take notice. The latest effort by Polish designer Bartlomiej Tarnowski is rather different from previous Surface Phone visuals, but sticks with the script of Type Cover and Surface Pen peripherals.
Surface Pen would place the Surface Phone up against the likes of the
Samsung Galaxy Note 7
, which includes Sammy's very own S Pen. Hypothetically, if such a device were ready for market now, it'd likely have a field day against a handset
fraught with battery-related woes
.
We do struggle to see where a detachable keyboard would fit into the smartphone world, though. Sure, it looks nice in this concept, but even if tucked away within a cover, it seems improbable that users would fold out and type on a physical keyboard when the screen is a mere 6 inches in diameter. We'd be more than happy if the real product ditched the keyboard and kickstand ideas entirely, though Netflix junkies may disagree with the latter.
Around the edges, we see sensor-based areas that presumably replace traditional buttons. They do look somewhat awkward from a visual aspect, but we'd definitely be intrigued to see this idea explored further. Indeed, it's not too dissimilar to what HTC's said to be cooking up
with its recently-leaked Ocean series
.
Despite the neat visuals, an actual high-end surface phone is unlikely
Like many handsets of today's market, this concept includes super-thin bezels. There's certainly something to be said for a
favorable screen-to-body ratio
, which is rather easy on the eye and ensures a device's footprint peddles as much display real estate as possible.
Take a look at the concept up close in the gallery, and be sure to share your thoughts below.