Metrogram and Instagraph to integrate each other's Instagram functions
2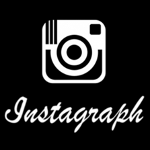 Just the other day, we told you about Instagraph. This is the Windows Phone 8 app that will eventually make it to Windows Phone 7.x and Windows RT, and
allows users to post a picture to Instagram
. There are many restrictions, all of which we touched upon. Right now, you can post only
3 pictures
a day and you can only post them to an already opened Instagram account. In other words, you can't open a new account from this app. Another problem with Instagraph is that you cannot browse Instagram with it, you need to use another third party app that you can find in the Windows Phone Store.
$2.49
for Instagraph to help defray the cost of installing all of those servers they need to make the app work.
Eventually, the two could get together and combine all of their functions in one app. Why it would be just like that other app for iOS and Android. You know,
Instagram
.
source:
WPCentral