Meizu MX4G next to break the 500 ppi barrier with a 5.5" 2560×1536 pixels display, hints CEO
34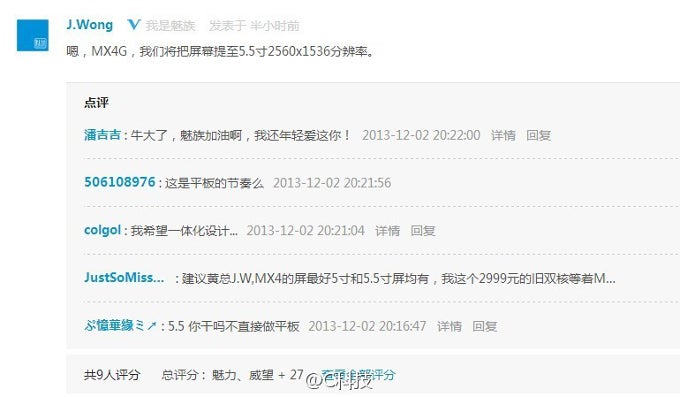 If anyone is still doubtful whether next year we will see phones with even higher than 1080p screen resolution, and hints about
Vivo Xplay 3S
or
Galaxy S5
didn't convince them, this claim above from Meizu's CEO J. Wang will.
Just as he was throwing info on the
Meizu MX3
before launch, he is now starting to tease its successor, the Meizu MX4G. As the name implies, it will sport 4G LTE connectivity, but it's the screen details that are breathtaking.
Apparently, the Meizu MX4G will arrive with a 5.5" 1536x2560 pixels display, marking the next one that is to join the UltraHD resolution and 500+ ppi pixel density club next year. Apparently, just like the megapixel wars, stopping at something already more than enough is not an option.