Vivo Xplay 3S 515ppi phone shot in the wild, release date nearing
12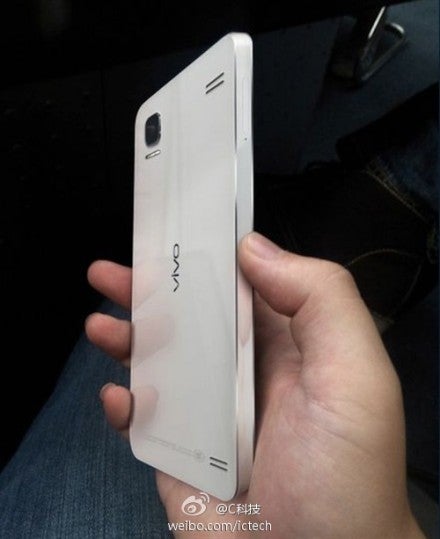 Vivo's upcoming
Xplay 3S
will probably be the first phone with 2560x1440 pixels display, and the company
put that panel under the microscope
recently to showcase just how much smoother everything looks even compared to the Full HD phone displays of today.
Now we have a picture of the eventual Vivo Xplay 3S chassis snapped in the wild, which shows a metallic looking frame, and a fairly large body dressed up in white. The source claims the back is Gorilla Glass 3, hinting at a unibody design, and sealed large 3400 mAh battery to power the resolute display. The rest of the specs are said to be a 2.3 GHz Snapdragon 800, 13 MP rear and 5 MP front-facing camera.
As for release date - Vivo hasn't shared anything officially, but there are wild guesses, ranging from this week to next month. In any case the Xplay 3S launch is not far away, and it might as well become the first handset to break the 500ppi barrier.