MediaTek is getting more tablet chip orders
6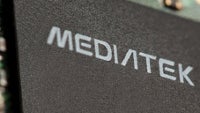 MediaTek is a growing force. The chip maker first saw its silicon adopted by white-box Chinese smartphone makers, but now as it's gotten recognition from first tier brands like Acer, Asus and Lenovo, it is getting more and more orders for its tablet chips. The company has now raised its projected shipments to between 15 and 20 million units, up from an earlier estimate of 10 to 15 million.
The quad-core MediaTek MT8125 and MT8135 are now adopted by a growing number of Chinese companies. Now, some Chinese makers are virtually forced to go with MediaTek chips to compete and have to find new ways to differentiate.
So far, Chinese chip makers AllWinner and Rockchip were the leading providers of tablet solutions for the world's largest country and market. Acer, Asustek Computer and Lenovo have now introduced tablets in the $99 to $199 segment with MT chips, though, and that has further increased competition.
source:
DigiTimes