MediaTek MT6592 poses for a family picture with its 8 adorable cores
23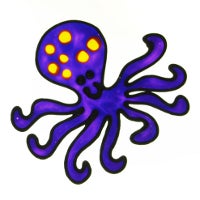 Remember how MediaTek got so excited about its MT6592
being able to have all eight of its cores active at one time
? At the time that MediaTek introduced the chip, the Samsung Exynos 5 octa-cores were still only able to access one set of 4 cores at a time. The four Cortex A-15's are used for heavy lifting while the four Cortex A-7's are used for light paperwork.
Earlier this month, we told you about the software update that
adds HMP (Heterogeneous Multi-Processing Capability) to the Samsung Exynos 5410 to make the chip true octa-core
. But Qualcomm is having none of this, saying that it is not the number of cores on the chip that makes you flip, but the number of...oh, you know what we're saying.
The four cores on Qualcomm's top of the line Snapdragon 800 are all endowed with Cortex A-15 cores which is why that processor consistently beats out octa-core chips like the Samsung Exynos 5410 on benchmark tests. Meanwhile, lost in all of this chatter between rivals is a nice picture of the MediaTek MT6592. And even though the MT6592 can have all eight cores active at one time, it is that big.LITTLE architecture that is troubling Qualcomm. Can't we all just get along?
source:
IntoMobile