Maps ok to read on cellphones while driving, says California's 5th district Court of Appeal
4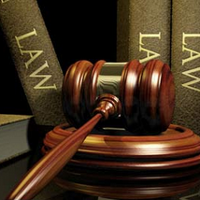 A California state appeals court threw out a $165 ticket given to Steven Spriggs back in 2012, for looking at his
Apple iPhone 4
while behind the wheel of his car, stuck in traffic. Spriggs was in a traffic jam created by construction, when he grabbed his smartphone to find an alternate route using a map on the handset. A California Highway Patrol officer spotted what he thought was an infraction of California's strict law prohibiting cellphone use behind the wheel, and wrote Spriggs the ticket.
But in an 18 page decision handed down Thursday by the 5th District Court of Appeal in California, the appellate judges said that while the law could have been written more clearly, it was obvious that it was not intended to cover those using their phone as a map. The law cited by the officer who ticketed Spriggs states that drivers can not use their phone for talking or listening while driving.
So don't worry next time you need to use a mapping app while driving in the state of California. The law, as of now, is on your side.
source:
AP