Manufacturer seeks Motorola PHOTON 4G owners for soak test
2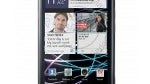 As a Motorola smartphone owner, perhaps your goal in life is to
have your handset take part in one of those soak tests
that the manufacturer is becoming famous for running. Of course you need to be a member of the Motorola Feedback Network, as we have explained many times before. The soak test is basically a limited release of an upcoming software update and the theory is that by updating a small number of handsets, Motorola can more easily spot bugs and other problems. By keeping any problems contained to a small number of handsets, it also eliminates the pressure for Motorola technicians to come up with a quick fix to repair what could have been millions of faulty handsets. Only 1,000 openings are available.
4/25/2012

"Motorola and Sprint are happy to announce a future pre-release* update opportunity for PHOTON 4G, before it is officially released to all customers. We are recruiting 1,000 PHOTON 4G owners to test and provide feedback on a future update. Please register for the Motorola Feedback Network to be considered."-Motorola and Sprint Community Managers
Don't expect Android 4.0 to surface from this update. Back in January, Motorola PHOTON 4G owners had a chance at having their phone go through a different soak test, and even back then
we had to point out that the subsequent update wasn't going to be for Android 4.0
. Not that Motorola PHOTON 4G owners need to worry. The device is listed by Motorola as being
scheduled for a Q3 update of Android 4.0
. And while we don't know the specifics of the update involved, it is sure to bring some
bug kills and additional features
to your phone.
Recently, there was some speculation that
Sprint will be offering a sequel to the device
, the
Motorola PHOTON Q 4G LTE
which, as its name implies, would hook up to the carrier's fledgling LTE pipeline. But that it talk for another day. Right now Motorola has an update for the PHOTON 4G and perhaps you can take part in the soak test and scratch one thing off your bucket list.
source:
Motorola
Recommended Stories