Motorola PHOTON 4G owners, Motorola wants you
14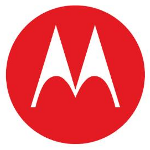 Motorola is looking for 1,000 owners of the
Motorola PHOTON 4G
to take part in a "soak test" of a software update. As we've pointed out before,
this is how Motorola can test an update
with a limited number of devices involved just in case there is a problem that requires more work on the software. Also, those testing the update give the manufacturer another set of eyes and ears that might be able to find a bug that somehow slipped past Motorola's own testing.
member of the Motorola's Owner Forum
which you can easily sign up for by clicking on the sourcelink. Registering does not guarantee that you will be chosen to be among the participants as the 1,000 testers are selected on a first come, first served basis.
Although it wasn't mentioned this time, past requests for "soak test" participants demanded that those selected refrain from talking to the media about the test. If you have a problem keeping secrets, perhaps its just as well that you sit this out.
source:
Motorola