Make your selfie perfect with Facetune for Android, a powerful portrait editor
5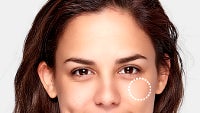 The powerful selfie-optimizer Facetune finally arrived for Android, tagging along its full feature suite. Granted, as far as photo editing apps go, this one's priced at the top of the pile, but when you play around with it for a while, your three bucks can be chalked off as well-spent.
Ever wanted a quick retouching of your selfie before you post it in the easiest possible way? Well, Facetune can get you to Hollywood-smile standards with two or three taps and finger-gymnastics on your touchscreen. You can widen smiles, whiten teeth, sculpt cheekbones, shrink noses, get rid of blemishes, and so on.
Besides the cosmetic surgery, you can also go the so-called "Vivid Makeup" route by applying all sorts of blush, eyeliner, lipstick, or simply intensify your natural lip color. Add to this the ability to create a piercing gaze, and wrap it all up in unique textures or frames, and Facetube might soon hide the real you from the world with great success.