MLB At Bat 12 for Windows Phone finally appears in the Marketplace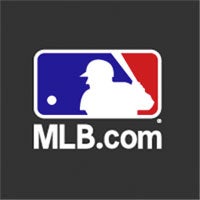 Last week we reported that the
latest version of the MLB's app, At Bat 12, was released
just in time for the new season. The app was available for iPhone, iPod touch, iPad, Android phones and tablets, the Kindle Fire, and BlackBerry. Missing from the mix? Windows Phone.
Leading up to opening day (yesterday), the MLB At Bat 12 website showed a Windows Phone version at the bottom that simply said, "Coming Opening Day." Opening day came and went with no Windows Phone app spotted in the Marketplace.
We reached out to the MLB both through its website and via Twitter for comment, but did not receive a response. Interestingly as of the time of writing this post, the Windows Phone mention has been removed from the At Bat 12 page, but the app has finally surfaced in the Marketplace.
It is unclear if the At Bat 12 app was a casualty of the
recent publishing delays Microsoft has been reporting
due to an influx of app submissions, but it definitely came a day late. Unfortunately there does not look to be a free At Bat Lite available, only the full version, which costs $14.99 for the season.
As the old saying goes, better late than never. Baseball fans can grab
MLB At Bat 12 in the Windows Phone Marketplace here
.
source:
MLB