Windows Phone Marketplace sees publishing delays as it surpasses 80K apps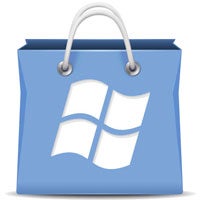 While the Windows Phone Marketplace is still worlds away from both Apple's App Store and Google's Play Store, which both sport over 450,000 apps, the Windows Phone Marketplace is continuing to forge ahead. It has just reached the 80,000 milestone, putting it ahead of both RIM and Symbian's offerings by about 10,000.
While this is great news, no growth comes without its pains. WPCentral has reported that many developers are noticing delays with their submissions. Previously it took about 72 hours for a submitted app to be approved and published after being submitted. In Microsoft's April edition of the Windows Phone Developer Newsletter, the Redmond giant confirmed, "due to high submission and update volumes, the app certification process is continuing to take longer than it has previously." Microsoft is now advising that the process can now take up to 7 days and it is recommending that developers who are planning for a specific release date to plan accordingly.
While delays can definitely be frustrating, especially to those who make their living on apps, the influx of submission is definitely a welcome problem that we're sure Microsoft will be happy to address. With the release of the
Nokia Lumia 900
just a few days away and it having very favorable pre-order sales, Microsoft will have to react quickly to handle the demand in order to continue to put pressure on Android and iOS in one of Windows Phone's most criticized categories – the amount of apps available.
source:
WPCentral
&
IntoMobile