Loud, louder, LOUDEST! Here are the phones with the loudest speakers so far in 2015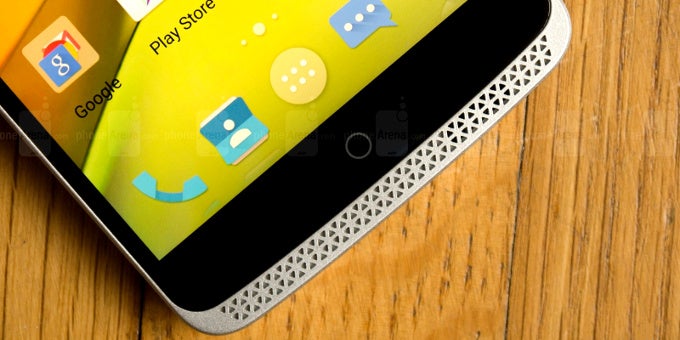 Every single time a self-respecting audiophile commits the unthinkable nightmare of listening to music through their smartphone's loudspeaker(s), somewhere, somehow, a kitten perishes.
This might be a morbid overstatement, but it's true that we those who take listening to music rather seriously will hardly ever subject themselves and nearby people to a cacophony of sounds playing straight through their's smartphones' loudspeakers. In stark contrast, if it's absolutely necessary for an audiophile to listen to some music on their phone, they will most certainly use a high-quality set of headphones that probably cost more than the device itself.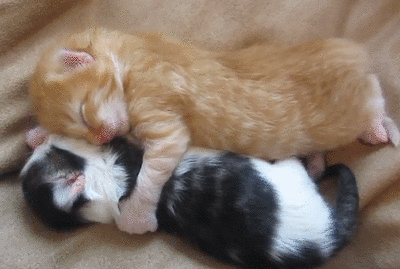 However, the average Joe or the plain Jane hardly classify as audiophiles; the regular smartphone won't bat an eye if they have to play a given music track through their phone's loudspeakers, even at louder volume. Speaking of volume, it should be mentioned that the loudness of a given speaker is by no-means co-related with the quality of the audio playback. As loudness ≠ quality, it is pretty illogical and plain wrong to say that the louder phone has the better loudspeaker(s).
Still, so far we've implied that a phone's speaker system is predominantly used for music playback. Of course, this is totally not the case - it's also used to deliver all the sounds your phone can emit, be it for notifications, alarms, or whatever you can think of.
Well, we decided to round up the more able-bodied smartphones that have the loudest audio output released so far in 2015. Naturally, the higher the dB measurement, the better, but have in mind that we will also provide a verdict for the audio quality of each phone listed below.
Alcatel OneTouch Idol 3 (5.5-inch) - 77.7dB
Pounding out audio through its dual front-firing JBL speakers, they deliver a potent 77.7 dB of power. Unfortunately, though, despite its strong output, the quality sounds a bit thin and light at the loudest setting.
Alcatel OneTouch Idol 3 (5.5-inch)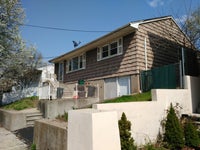 Meizu MX5 - 78dB
Although it delivers an impressive audio output of 78dB, the loudspeaker on the Meizu MX5 is not impressive. The mid frequencies are engagingly prevalent, which is paving the way for a subpar audio experience that lacks fidelity and depth.
No images
Motorola Moto G (2015) - 78.5dB
With an audio output of 78.5 dB, the Moto G (2015) doesn't skimp in this category. What about audio quality, though? Here's what we claimed in our review:
"Indeed, it's more than capable of being heard in small and medium sized rooms, but the quality is accompanied with a degree of sharpness at the loudest setting that tends to give it a subtle amount of strain"
.
Motorola Moto G (2015)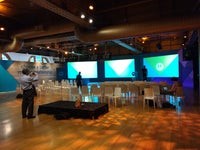 Huawei P8 Lite - 79dB
Clocking in at 79dB, the Huawei P8 Lite is a power-clad munchkin. Yet, it's not all moon and roses. We found out it
"sounds too high-pitched and shrill-toned",
which is a prerequisite for not so impressive experience. Still, adjusting the volume to the middle setting is a workaround, of sorts.
LG G4 - 79dB
LG's current flagship delivers a whopping 79dB of output. But what does our review of the device have to say about the audio quality? "
Naturally, there's plenty of ample volume to let music travel far in small and larger spaces, but it lacks that level of vibrancy and robustness with its quality. In fact, it sounds pretty flat unless we adjust its equalizer setting."
Ouch.
LG G4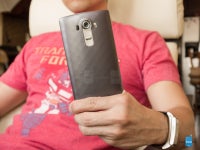 ZTE Axon Pro - 80.3dB
The Axon Pro truly wooed us with its loudspeaker.
"When playing music through its internal speaker, we are blown away by the intensity of its volume output, which is indeed deafening at an outstanding mark of 80.3 dB, but it never sounds shrill or irritating. It simply commands authority,"
as per our review.
ZTE Axon Pro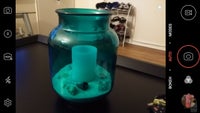 BLU Pure XL - 80.8dB
The Pure XL is a pleasant surprise. "Starting with the rear-firing speaker, it's undoubtedly commanding with its 80.8 dB output – a tally that's remarkably potent and powerful, so it's extremely deafening with its tone! Not only that, but the ample bass and treble that accompanies the output gives it impeccable dynamic range." Certainly, an unpretentious device to be reckoned with!
Xiaomi Redmi 2 - 82dB
The Redmi 2 will blast your ears with the 82dB of audio output it delivers. As far as quality is considered,
"the single speaker on the back blasts out tunes in a fairly loud and clean manner, and while it lacks any depth, we do like the sound quality."

Xiaomi Redmi 2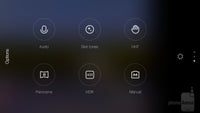 Samsung Galaxy S6 Active - 83dB
The sturdier version of the Samsung Galaxy S6, the S6 Active, is surprisingly the loudest phone of 2015 so far.
"Volume isn't an issue with this one, but the quality has a strained, overly sharp tone at the loudest setting – so it doesn't necessarily sound pleasant to the ear, unless the volume is dropped a few notches. This can be the result of the grill laid over the speaker."
No images