Looks like SoftBank is doing something with Sprint after all
31
This article may contain personal views and opinion from the author.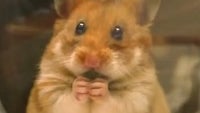 Back in the days when it was just a
rumor that SoftBank was gearing up
to take a majority stake in Sprint, there was a lot of excitement about what the deal could mean for the US wireless industry.
While it was not realistic to think we were going to get any fancy hardware from Japan as part of the deal, there was a lot of conjecture that Masayoshi Son was going to at least encourage the sort of shake up we witnessed with T-Mobile's John Legere who pretty much owns the franchise in that department amongst the big carriers..
After all, Masayoshi Son bet big on the internet and was one of the pioneers that brought Yahoo! to Japan. He bet big in buying out Vodafone Japan, and created SoftBank. Immediately, SoftBank started shaking things up in Japan, and what was a very distant third place carrier became a viable competitor to NTT DoCoMo and KDDI au.
Given that, it made sense to think that there might be some influence in the business model with Sprint following
the acquisition last summer
. However, Sprint did not embark on any such activity. Despite Masayoshi Son's claims that he was "
betting $20 billion
" that he would be successful, instead we started seeing talk about buying T-Mobile instead, a venture which SoftBank admittedly could not afford even a break-up fee if such a deal could not close.
It was also a given that Masayoshi Son was going to take a close interest in Sprint's daily operations. Though here we are nearly one year after the deal closes and what is there to show for it? Okay, the Framily plans have a pretty neat feature for billing, and they are reasonably priced, but ground breaking they are not.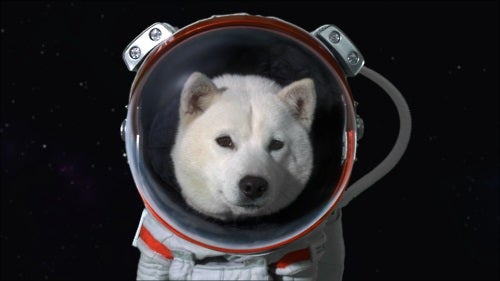 Kai-kun has been a part of SoftBank's image for over seven years. Later this year, he will retire and his "son" will take over
There is one area where SoftBank has definitely leveled influence and that is in marketing which features
Sprint's new Frobinson family
. You may have noticed that the characters in this "framily" each have their own distinct trait. The daughter speaks only French, one of the sons is a bit dim, and the father is…a hamster. Where did they come up with that idea?
As it happens, SoftBank's Japanese ads feature an interesting family, known as the "White Family," with a Shiba Inu dog as the father. The dog's name is Kai, often referred to affectionately as Kai-kun, and is probably the most famous dog in Japan.
I will admit I had higher expectations from the SoftBank takeover of Sprint. Sprint holds a lot of spectrum, seems to finally be on track with rolling out a common platform for 4G/LTE, though it is TD-LTE as opposed to the FDD-LTE standard used by AT&T, T-Mobile, and Verizon. Manufacturers and chipmakers are backing both flavors so no big deal.
In all honesty, I thought Sprint would be more disruptive to the market than it has been. Instead, it seems a bit like the status quo, with the competitors getting the subscriber growth while the nation's number three fends off the barbarians at the gate. I know Sprint has to go through some big adjustments to get its network on track, and that will take more than a year. I guess I was just hoping for some more simultaneous action.
Kai-kun is set to retire later this year, but his "son" Kaito will continue the endearing legacy that SoftBank has established. Is Sprint's Frobinson hamster destined to create the same legacy? Even if the voice is Andrew Dice Clay, I don't know if it could ever be as endearing as a cool looking dog. Though the French speaking daughter with little blue birds orbiting her head is a nice touch. Then again, when not much has changed, it doesn't really matter what language it is.