Looking for affordable smartphones with Quad HD screens? Here are 8 of them that cost less than $500
12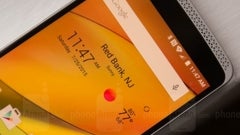 Back in December 2013, when the world's first Quad HD smartphone (
Vivo Xplay 3S
) was announced, everyone probably assumed that it, as well as the Quad HD handsets that were to follow, would be among the most expensive smartphones on the market. Fortunately, that's not entirely true. Of course, many of the handsets that sport Quad HD (1440 x 2560 pixels) screens are sold at high prices, but there are also some models that are somewhat affordable from day 1. Moreover, we now have slightly older Quad HD smartphones that are considerably cheaper than they were at launch. More exactly, right now, there are plenty of Quad HD handsets that can be bought for under $500 off contract. Let's check them out (in chronological order).
Announced in March 2014, and released several months later, the Oppo Find 7 was the world's second smartphone to have a Quad HD display (a 5.5-inch IPS one). Sure enough, since it's a device that's over 1 year old, the Find 7 may not impress too many people, especially since it's powered by a quad-core 2.5 GHz Snapdragon 801 processor. Still, the handset can currently be
bought for as low as $329
(US version) - a price that usually gets you a (new) mid-range phone - so it may represent a pretty good deal. The device was recently updated to Color OS 2.1, which is based on Android Lollipop.
The LG G3 is another Quad HD smartphone that's over 1 year old. It was the first handset with a 1440 x 2560 pixels screen to be launched globally, and it's still widely available around the world. Highlight features (besides the 5.5-inch Quad HD display) include a 13 MP rear camera with laser auto focus, a quad-core Snapdragon 801 processor, 3 GB of RAM, and microSD card support. The LG G3 can be bought off contract for $400 - $450.
Released nearly one year ago as Lenovo's first Quad HD handset, the Vibe Z2 Pro is also powered by Qualcomm's quad-core Snapdragon 801 processor. However, its screen is a larger, 6-inch one, and this allowed Lenovo to pack a pretty big 4000 mAh battery inside. The Vibe Z2 Pro's problems are that it doesn't offer US LTE, and still runs Android 4.4 KitKat, though Lenovo said it would update it to Lollipop sometime this year. You can grab the Lenovo Z2 Pro
via Amazon
for around $350.
And here's the very first Quad HD Nexus smartphone, which was also the first to run Android Lollipop out of the box. The Motorola-made Nexus 6 sports a 6-inch AMOLED display, and is powered by a quad-core Snapdragon 805 processor clocked at 2.7 GHz. We assume you're already familiar with the Nexus 6, but, if not, check out our review of it at the source link below. Google is currently selling the Nexus 6 for prices starting at $499 (32 GB version).
Launched by Verizon shortly after Google introduced the Nexus 6, the Motorola Droid Turbo also features a Snapdragon 805 processor, and (obviously) a Quad HD screen, though it's only a 5.2-inch one. Perhaps the most appreciated thing about the Droid Turbo is its large 3900 mAh battery with built-in wireless charging. Verizon is selling the Motorola Droid Turbo for as low as $480 off-contract.
While the Meizu MX4 Pro definitely fits on our list of handsets with Quad HD displays, its screen resolution isn't the usual 1440 x 2560 pixels one. Instead, the phone's 5.5-inch display offers 1536 x 2560 pixels, although, of course, that's hardly visible in real life. The MX4 Pro is one of the few non-Samsung smartphones to be powered by an octa-core Exynos processor (the Exynos 5430, to be precise). You can buy an unlocked Meizu MX4 Pro for around $370
via Amazon
(but do note that the phone does not offer US LTE).
Announced in July this year, and released in the US in early August, the ZTE Axon Pro is a surprising device. Introduced from the beginning as an off-contract, affordable high-end smartphone, the Axon Pro sports a 5.5-inch Quad HD display, and is powered by an octa-core Snapdragon 810 processor. Other features include near stock Android 5.1 Lollipop, LTE, a dual (13 MP + 2 MP) rear camera, hi-fi sound, 4 GB of RAM, and 32 GB of non-expandable internal memory. Interestingly, the Axon Pro is the world' first phone to
use Corning's antimicrobial Gorilla Glass
. ZTE is selling the new handset unlocked for $449.
Motorola's latest flagship smartphone, the Moto X Style, will be released starting September in various countries around the world. In the US, the handset is known as the
Moto X Pure Edition
, and will be available for prices starting at just $399 (unlocked), possibly
beginning September 3
. That's an amazing price, considering the fact that the new handset is the most advanced Moto X thus far. Its features include a 5.7-inch Quad HD screen, near stock Android 5.1 Lollipop, a six-core Snapdragon 808 processor, 21 MP rear camera, 5 MP front-facing camera with flash, 3 GB of RAM, microSD card support, and a 3000 mAh battery. The Moto X Style / Pure Edition is splash- and dust-resistant, and can (unsurprisingly) be customized via Moto Maker.