Line takes a page from Snapchat's book, implements disappearing messages
5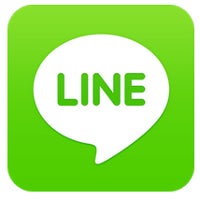 One of the fairly popular messengers out there, Line, has been updated with a feature that is almost similar to one of Snapchat's key functionalities – the ability to send messages that vanish into thin air after they've been read by the recipient. All in all, it's nothing that we haven't already seen in Snapchat and its
Facebook-made look-alike, Slingshot
. Unlike Snapchat, however, Line allows you to send neither self-destructing images, nor videos.
This newly-scored perk, dubbed Hidden Chat, allows Line devotees to send self-destructing messages with anther user. In order to make use of the feature, one has to open a separate chat conversation and define the amount of time (be it 2, 5, 10 seconds, a minute, an hour,or even a whole week), during each the recipient will be able to read the text. After the time expires, the message will be deleted from both the chat history and Line's data servers.
According to the spokesperson of Line, Hazuki Yamada, the inclusion of Hidden Chat into Line is not related with some recent hacking reports. On the contrary, it is aimed at providing Line users with adequate communication features. Unfortunately, the feature won't be available in certain regions right away – we are talking about Japan and China, which probably have the largest user bases of Line enthusiasts.
The update has already landed on both the iOS and Android version of the messenger, yet there's no word when or whether it will grace the Windows Phone iteration of Line.
Download: Line (
iOS
|
Android
|
Windows Phone
)
source: Line via
The Wall Street Journal