Light raises $121 million from SoftBank; phone with 5 to 9 lenses could be unveiled in September
4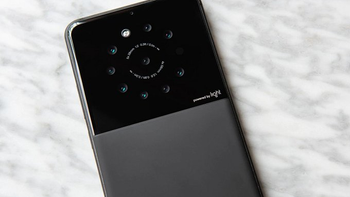 Earlier this month, we told you that Light, the company that manufacturers a camera with 16 lenses,
has been working on a multi-camera smartphone
.
The Washington Post
says that it has seen working prototypes carrying five to nine camera sensors. Such a project requires money, and we aren't sure how many L16 units Light has sold at $1,950 a pop. To help fill the till, the company raised $121 million today in a Series D round of funding. Providing the moola is the Vision Fund, which is run by SoftBank. Yes, that's the same SoftBank that owns the vast majority of Sprint (how many SoftBanks do you know?).
According to a report published today, a company rep says that Light has licensed its technology to an unnamed smartphone manufacturer. The first handset to state that it is "powered by Light" is expected to be unveiled in September. Light also has a partnership with Leica which could result in the development of other consumer products.
"In this era, pocketable, connected cameras can reconstruct the world in three dimensions and superhuman detail, cars are able to perceive the objects around them without the need for special sensors, and robots are able to thread the elusive needle autonomously"-Light
Light says that a smartphone powered by its multiple-lens technology will "shatter the expectations of mobile photography" once it is released. We just might get the chance to see if this is true sometime before the end of this year.