Light, the company with a 16 lens camera, has working smartphone prototypes with 5 to 9 lenses
9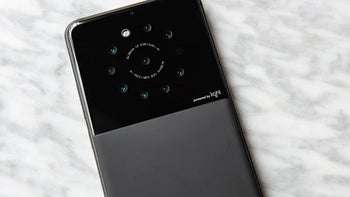 Imagine a smartphone sporting as many as nine cameras. As crazy as it sounds, Light, the company behind the L16 camera with 16 lenses on one side (see the video at the bottom of this article), is said to be working on a handset. And true to the firm's reputation, the device will reportedly be equipped with more cameras than you can imagine.
The Washington Post
says that it has seen working prototypes of phones from Light that have anywhere from five to nine lenses in back.
One of the investors in Light is contract manufacturer Foxconn. That is the firm Apple counts on to assemble the majority of its iPhone units. Light says that it hopes to unveil a smartphone sometime later this year. Besides having an investor like Foxconn, Light also is familiar with Android since the open source OS drives the L16 camera. One thing to worry about is the pricing. The L16 is priced at $1,950, and for that price you're getting sluggish and slow software. To compete in the smartphone market, where users want everything to run fast, this will not fly. Light will have to tighten up the software it includes with a handset or else this device will be DOA.
A Light produced smartphone will reportedly feature a 64MP primary camera, take better quality photos when lighting is low, and offer special depth effects that probably go beyond the blurry background bokeh shots that are all the rage. Still, the million dollar question is whether consumers will pay so much for a phone with as many as nine lenses when there are a number of phones that take great pictures now for much less than what a Light smartphone will probably cost.
Recommended Stories