Life's good: LG's on the rise, reportedly sold 59.6 million smartphones globally in 2014
27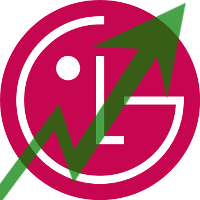 Life's good for LG,which seems to be doing quite well on the market at the moment,
unlike its compatriot, Samsung
. In particular, LG has scored a substantial increase of its smartphone sales in comparison with the year before. According to sources from South Korea, some 59.6 million smartphones with LG's logo on them have been sold globally in 2014, which seems like a pretty big, 25.2% increase over their 2013's result of "merely" 47.6 million devices. Undoubtedly,
LG's G3 flagship
is the one to blame for the increased sales.
If LG continues to perform this good in 2015, it might even surpass China-based Lenovo, Xiaomi, and Huawei, which are currently performing slightly better than LG as per
recent market reports
. Then again, this Chinese trio won't give up its position that easily, but if LG succeeds to keep the trend for some more time, there might be a shifting on the market. Of course, the
LG G4
will have to carry the banner and help its maker bring home the bacon.
The last thing we heard about the G4 in question is that it won't be present
at this year's MWC expo
- LG will likely release it sometime in Q2 2015, roughly a year after the LG G3 arrived and wooed us with its Quad HD display and laser-assisted autofocus. The most recent LG device, the
G Flex 2
, also got our attention - after all, LG beat all and unveiled a device with a Snapdragon 810 chipset inside before everybody else.