Apple reportedly gains a record-breaking 33% market share in Samsung's homeland, South Korea
76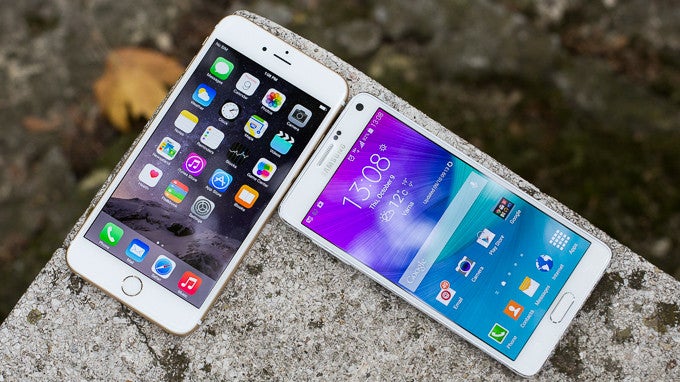 A new report coming from Counterpoint Research claims that in South Korea, Samsung's is probably faced against a pretty grave future, as its market dominion in its homeland is threatened by Apple's crusade. Reportedly, Cupertino is currently basking in quite the popularity in South Korea, naturally thanks to its recent
iPhone 6
and
iPhone 6 Plus
forerunners. South Korea, which is regarded as the market with the highest penetration of phablets, seems to be favoring these devices and the iPhone 6 Plus in particular way more than Sammy's recent Galaxy Note representatives, the
Note 4
and the ingenious
Galaxy Note Edge
.
Speaking in numbers, Counterpoint Research reports that in October and November 2014, Apple had a record-breaking 33% presence locally, while Samsung was still at the top with 46%. However, have in mind that according to the report, Apple is on the rise, while Samsung is trumping towards the bottom (as you can see in the charts in the gallery below), which reveals a dangerous trend for Samsung.
What's more, Counterpoint Research's director in South Korea, Tom Kang, claims that this is the first time a foreign smartphone manufacturer has successfully claimed more than 20% of the South Korean market, as Samsung has traditionally been the go-to choice of local smartphone customers.
"It has always been dominated by the global smartphone leader, Samsung. But iPhone 6 and 6 Plus have made a difference here, denting the competition's phablet sales. Korea being the world's highest penetrated phablet market (handsets with 5" above screens) earnestly needed a large screen iPhone for quite a time and now this thirst has been quenched. If there was a better supply of iPhone 6 & 6 Plus 64GB & 128GB models (popular SKUs*) during the month then Apple's share could have climbed to the 40% level,
" Tim Kand claimed.
On another pretty large market in the East, Japan, Apple is reportedly the most popular manufacturer - grasping over 50% of the Japanese market in October and November 2014, Cupertino's rivals are trailing far behind. The second-closest, the locally-based Sony, had 17% of the market for the short period in question, while Samsung accounted for less than 6% of all smartphones sold.
In the meantime, we already told you about
Samsung's woes across China
. To sum everything up - Sammy better get itself together or we might have a brand new leader on the smartphone market by the end of 2015.