Lenovo to release Moto Mods developer kit, whoever creates the coolest module will get $1,000,000
6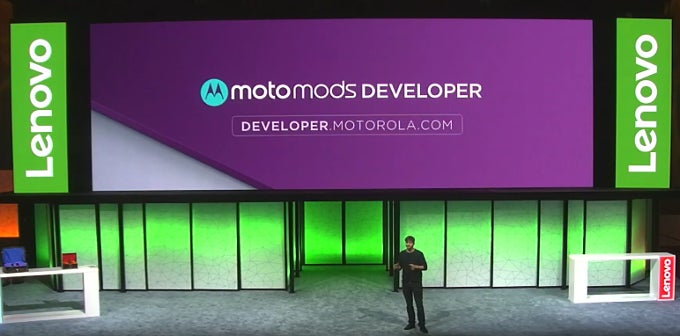 With the announcement of the
Moto Z
and
Moto Z Force
, Lenovo also shared its vision for the hardware future of smartphone – backplate modules, which snap to the handsets with ease and either add or expand upon their features. These parts are called
Moto Mods
and there will be a total of 4 of them ready to go with the launch of the new Moto Z handsets.
The Moto Mods are
future-proof
— Lenovo claims that they will also fit on future generations of smartphones, so shelling out for the JBL Sound Boost now means that you will not lose your investment if you decide to upgrade to a Moto Z2 (or whatever it ends up being called) next year. And, while the company has some concept ideas on what types of Moto Mods it wants to introduce next, it has also invited any willing developer to join in on the fun!
A Module Development Kit will be available to purchase from developer.motorola.com at some point this Summer, and Lenovo says the product contains all the tools that the guys over at its labs are using to build the modules. Need help getting your idea off the ground? The Lenovo Capital and Incubator Group (LCIG) will be setting aside a seed equity fund and, if your idea is deemed worthy, you may get some help.
Still need a bit of an enticement to start coming up with ideas? Well, how about this – the developer or company that comes up with the best (according to a Lenovo jury board) Moto Mods prototype by the end of March next year will be rewarded with $1 million — yes, a one, followed by six zeros, in USD.