Lenovo Vibe Z2 breaks cover: 64-bit phablet, ready for an 8-megapixel selfie
10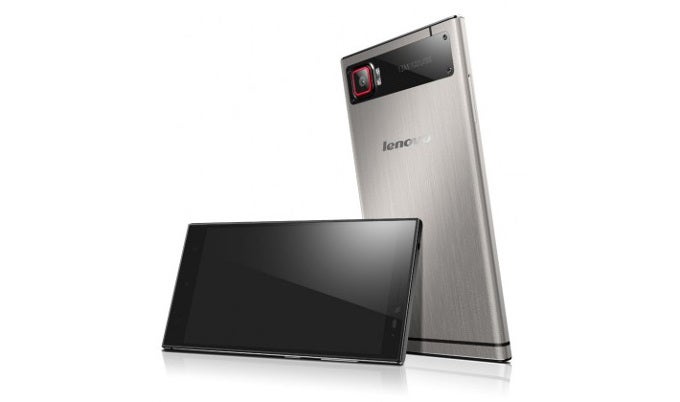 The Lenovo Vibe Z2 is the second smartphone the Lenovo unveils today, and this one comes with a focus on style: it's thin, features a brushed metal unibody design and has a great camera for selfies. The 5.5-inch, phablet-sized Vibe Z2 is also the company's first 64-bit smartphone, running on a quad-core Snapdragon chip clocked at up to 1.4GHz.
The 5.5-inch screen seems to hover around the perfect size for phablets, and Lenovo mentions that this is one of the brightest screens out there with peak brightness reaching 520nits. The resolution of the display, however, is far from being extremely detailed: it's just a 720p HD display with a pixel density of around 267ppi.
Right below are the specs highlights for the Lenovo Vibe Z2:
Android 4.4 KitKat with VIBE UI
5.5-inch 720 x 1280-pixel, HD display
Qualcomm Snapdragon quad-core 1.4GHz system chip
13-megapixel Exmor BSI sensor rear camera
8-megapixel front camera with anti-distortion lens
32GB of internal storage
4G LTE connectivity
Dual SIM
3000mAh battery
We should also note that it's great having the plentiful 32GB of internal storage in even the most basic Vibe Z2 model, and 4G LTE connectivity is also a nice bonus. The Vibe Z2 will also support dual SIM cards for those who want to have two lines active on one phone.
The 8-megapixel front camera is also something that is rarely seen on mainstream phones, and it promises very detailed selfies. Lenovo also touts the beautification features, button-free release of the shutter and new Instant On feature that boots up the camera extremely quickly from stand-by.
Despite all the premium perks of its metal design, the Lenovo Vibe Z2 is priced affordably: it costs $429 off-contract, nearly a third less than most flagships. The Vibe Z2 will go on sale in China in October, and in other regions (Pacific Asia, Eastern Europe and the Middle East) later on.