Leef iAccess provides small and functional expandable storage for your iOS device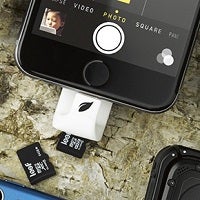 For power-users, one of the more
visible shortcomings with iOS
is the lack of access to any type of file manager. Such a feature would be handy given that there is no way to expand storage, another gripe for some. In the past,
we have seen some ways
to offer a bump in storage, but most solutions come in the form of a bulky case, or other ungainly design.
Leef has made a name for itself with a variety of storage related products over the past few years, and its latest offering, the iAccess, brings a stylish and functional accessory for those that want to be able to quickly load media onto their iOS device.
Available directly from Leef for $49, the iAccess provides a host of added functionality to your iOS device in a small package.
via:
Redmond Pie