iExpander provides iPhone with a better flash, microSD card slot, and twice the battery life
23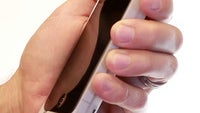 Yes, we know that it is
iPhone 5
season, but this
iPhone 4S
accessory we spotted on Kickstarter seems too cool to be overlooked. It is called the iExpander and makes your iPhone 4 or iPhone 4S better in more than one way.
First up, the accessory comes equipped with a battery that is identical to the one inside the iPhone 4S, so you have twice the power to get you through a day of extensive use. However, that is just the beginning. On the side of the iExpander resides a microSD slot that can take cards of up to 64GB. Movies, music, spreadsheets, or any kind of files that the iPhone supports can be accessed at the tap of a button. But there's one more thing - an extra LED flash has been installed on the back of the iExpander and it automatically fires each time the iPhone's built-in flash does. The result is noticeably better low-light photos and videos, as you can see in the promotional video below.
With a thickness of 6.3 millimeters, the iExpander does make the iPhone noticeably bulkier, but that is the price you have to pay to get a bigger battery, better LED flash, and microSD card support. Also, don't worry about the accessory's rather unappealing looks as that is just a prototype, while the retail product will be made out of graphite reinforced nylon, which is strong and flexible at the same time. In case you are interested, those who back up the project via Kickstarter should get their iExpander before the year's end.