LeanData switches network connectivity off when your Android device is inactive
5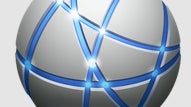 It's no news that Wi-Fi and mobile data are one of the steadiest drainers of the precious battery juice of your Android device, as they suck it slowly, yet constantly. While turning off connectivity would provide you with an additional hour or two of battery life, it's rather pointless to own a smartphone if you keep it off the internet. At the same time, the process of manually enabling/disabling network connectivity every time you want to tweet or post a selfie is nothing less than cumbersome.
Once again, XDA comes to the rescue and treats us to a simple, but useful app that automates this process – say "Hello!" to LeanData. It is a connectivity manager app for Android, which automatically enables or disables your Wi-Fi, Bluetooth, 2G, 3G, or LTE connectivity when your device goes to sleep. Fortunately, the app will only suspend your connections if your data transfer is next to nothing (the current threshold is less than 2kB/s), which means that your, say, Spotify stream won't stop if you lock your device.
Once you power up or unlock your device, LeanData automatically turns everything back on. The app also allows you to predefine the amount of time before Wi-Fi and cellular data get turned off – for example, you can set it to 10 minutes after all data-using activities have stopped. Additionally, you can instruct LeanData to briefly enable connections once in a while so that your Android devices syncs and receives notifications.
Surprisingly, this nifty app does not require your device to be rooted, which is usually the dealbreaker for those users that insist on staying as stock as possible at all times. As a whole, this makes LeanData a rather useful app for all Android fans that like to squeeze out the maximum of their batteries. You can check it out for free by visiting the link below.
Download: LeanData (
Android
)
via: XDA (
1
), (
2
)