Leaked T-Mobile roadmap includes launch date for HTC 8X of November 14th
14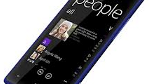 Nothing like a leaked roadmap to really get your juices flowing. All of those upcoming handsets, some that we've already heard about countless times and some that are new, have expected launch dates making them all seem all the more real. The latest roadmap
belongs to T-Mobile
and comes from a leaked screenshot from its "Frontline Planner". It shows a variety of models including the Windows Phone 8 flagship for one manufacturer.

Leaked screenshot shows a fresh roadmap for T-Mobile
Let's start a week from next Thursday with the expected launch of the BlackBerry Armstrong. This is a name we have heard before, from
an earlier T-Mobile roadmap leaked last July
and is believed to be the
BlackBerry Curve 9320
. This is a low-end handset with a 240 x 320 (QVGA) resolution on its 2.44 inch display. It's worth noting that this is not a touchscreen model. ON October 29th, the carrier is planning a 'color refresh' for the
Samsung Galaxy S II
. On Halloween, the Huawei Summit is scheduled to launch, scaring you with tales about espionage and spying. On that same date, the top-end model of LG's Optimus L line, the
LG Optimus L9
(hey, that rhymes!) should be making its debut. The device
was officially introduced by the nation's fourth largest carrier this week
and brings its 4.5 inch qHD display to the table.
Turning to November, the first launch of the month is expected to take place on November 7th with the release of the Samsung Toba. This is a new name that we haven't heard before. The next week, November 14th, we expect to see the launch of the Windows Phone 8 flagship for Taiwan's own HTC. Of course, we are referring to the
HTC 8X
. This phone has a ridiculous (we're saying that in a good way)
342ppi pixel density
on its 4.3 inch Super LCD 2 screen and is another phone powered by the dual-core 1,5GHz Qualcomm Snapdragon S4 MSM 8960. Lastly, also on the same day, the roadmap shows the Dell BMW which is expected to be a Windows 8 laptop.
source:
TmoNews