Some lawmakers worry that Sprint's ties to SoftBank make the T-Mobile merger a security threat
16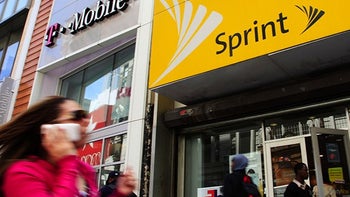 A group of U.S. lawmakers are concerned about this company's ties with China and are worried about it being a threat to U.S.National Security. ZTE? Nope, how about Sprint.
Bloomberg
obtained a draft copy of a letter that is being passed around in the House for signatures. The letter, addressed to Treasury Secretary Steve Mnuchin, requests that the Trump administration look closely at T-Mobile's proposed $26.5 billion merger with Sprint. Mnuchin heads up the national security portion of the government's review of the transaction.
So what freaks out these congressmen about Sprint? It has to do with SoftBank, the Japanese conglomerate that owns 80% of Sprint. A78% stake was originally purchased in 2013 as
SoftBank and its Chairman and CEO Masayoshi Son, beat out Dish Network for the carrier
. Over the subsequent years, SoftBank added slightly to its holdings. If the T-Mobile merger with Sprint goes through, SoftBank will own 27% of the combined carrier (52% will be owned by T-Mobile parent Deutsche Telekom and the remainder will be owned by the public).
The Trump administration
already played the National Security card to block Broadcom's $117 billion offer
to purchase fellow chipmaker Qualcomm. The nation's third and fourth largest wireless carriers have said that their merger is necessary to keep the U.S. at the forefront of next generation 5G connectivity. Last year, Huawei and SoftBank sent out a press release discussing how 5G data speeds can help SoftBank's business partners. In one example, the pair revealed how 5G connectivity could help a company control a robotic arm with ultra-low latency. This was accomplished by having the robotic arm play an air hockey game against a human.
Recommended Stories