Amid 30-day delay on Qualcomm's stockholder vote, Broadcom might have to pull its bid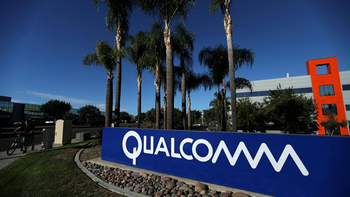 Today, Qualcomm stockholders were supposed to vote on the make up of the company's Board of Directors. With 11 seats on the Board, Broadcom lobbed in a slate of 6 candidates, hoping that it could win control of Qualcomm and rubber stamp Broadcom's $117 billion bid for the Snapdragon chip designer. But some other news has come out that might force Broadcom to put the kibosh on its bid for now, and try again at another time.
The U.S. Treasury's Committee on Foreign Investment in the United States (CFIUS) sent a letter to two Broadcom lawyers on Monday, outlining some issues it had with the deal. It also told Qualcomm to put off the stockholder vote by 30-days. That would move the voting back to April 4th.
The issues mentioned in the CFIUS correspondence dealt with Broadcom's habit of paring spending on research, and fears that the deal could result in security risks to the U.S. if Qualcomm's assets are exploited by "third party foreign entities." According to Guillermo Christensen, a partner at the law firm Brown Rudnick and a specialist in CFIUS-related transactions, it is unusual for the CFIUS to get involved in a transaction that has yet to be agreed to by both parties. The attorney believes that the letter from the U.S. Treasury spells the end of Broadcom's bid for now.
"Qualcomm's work is too important to our national security to let it fall into the hands of a foreign company -- and in a hostile takeover no less. It's hard to see a good reason why we should hand over one of our leading computer-chip makers, and thereby give Chinese companies a leg-up in the race to develop 5G and the next generation of technology. Better to keep it in American hands and protect American national security."-Sen. Tom Cotton (R-Arkansas)
Broadcom still is moving ahead, and the company believes it can work things out with the CFIUS in time for Qualcomm stockholders to vote for a new Board run by Broadcom. Broadcom is also looking to become a U.S. company registered in business friendly Delaware, before the stockholder vote. Currently, Broadcom is part of Broadcom Limited located in Singapore.
source:
CNBC