Latest rumored Motorola X specs: 4.8 inch screen, Qualcomm Snapdragon 800, November launch
84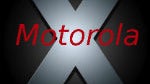 Our in-box had a nice surprise tonight as one of our tipsters reported to us what is supposedly the specs for the
Motorola X
. We have seen so many different stories about this phone, with the most recent one
calling the Motorola X a whole line of customizable phones
that are build to customer specifications. This was somewhat confirmed last week by Motorola advisor Guy Kawasaki whose
Google+ page showed a video for the customizable "Porsche Exclusive"
with the sentence "
Wouldn't it be great if you could personalize your phone like this
?"
Our tipster had no information about any sort of customizable phone. What he is telling us is that the Motorola X will have a 4.8 inch screen, made of
sapphire glass, said to be three times harder to crack than Gorilla Glass
. The corners will be made with rubber bumpers and the back will be made of carbon fiber. Under the hood will be a quad-core 2GHz Qualcomm Snapdragon 800 and a 4,000mAh battery provides all-day power. The device will be water resistant and will launch in November, in time for the holidays. Sounds nice, but we need to take this with our proverbial grain of salt.
If there is legitimacy to this rumor, the Motorola X could certainly compete and even surpass the U.S. version of the
Samsung Galaxy S4
on some levels. If this does have a Full HD panel, it will have a higher pixel density than the nearly 5 inch FHD screen on the S4 and the Motorola X would have superior silicon. As we pointed out though, this is all conjecture for now, a fun parlor game for the adults to play after the kiddies have fallen asleep.
Thanks, Anonymous Tipster!