Motorola X to be part of a whole new process of buying a smartphone?
99+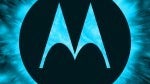 Now that the
Samsung Galaxy S 4
has been introduced, it is time for Android fans, nay, smartphone fans of all platforms, to get ready for the
Motorola X
. If the latest rumors about what Google is up to are correct, the Motorola X might usher in a whole new world of buying a smartphone. Before we continue, as with any story of this magnitude that cannot be verified because the executives involved won't or can't talk for the record, you must take this with a grain of salt.
According to multiple sources inside Motorola who remain anonymous, t
he mysterious Motorola handset that we showed you on Wednesday was an earlier version of the Motorola X
. One source says it will launch in June, another says July. The Motorola X, as we know it, will be the first device of a whole new series of Motorola X phones and is actually a brand designed to compete with the Samsung Galaxy S 4 and beyond. Each model will
guarantee at least one update
to the next higher OS build and will be delivered by Motorola, not the carriers. We actually saw this with
the recent introduction of the Motorola RAZR D1 and the Motorola RAZR D3 in Brazil
where the OEM promised at least one Android update for both models.
The Motorola X line will be sold through the Google Play Store and can also be ordered from carrier's retail stores. Customers will be able to customize the device while ordering and the phone will be
delivered in one week
. So if your handset doesn't contain enough RAM, you know who is to blame-you are! In addition, you can
decide in advance the wallpaper, ringtones, apps and the contacts that you want on the phone
before it arrives, similar in a way to HTC's Get Started.
The phone will be an octo-core model with one core dedicated to Motorola's human language system and the Motorola logo on the back is said to be a touch sensitive button used to activate certain features. The best news of all is that the phone will be
heavily subsidized
by Motorola and Google in order to get a large number of buyers.
Imagine deciding the specs of your own phone and having it arrive in one week. This will also be a big change for Motorola which won't have to invest in parts until they are needed. The manufacturer can more quickly take advantage of drops in component prices, but it could leave them wide open to a price squeeze. Dell has done this for years in the PC market with mixed results. Can it work in the smartphone arena?
source: AndroidandMe (
1
), (
2
)