Latest Gartner report shows shipments of Android flavored smartphones soared in Q1
37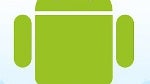 The latest quarterly report on the state of the smartphone business has been released by Gartner, and no surprise-the Android OS shows amazing momentum. First, a step backwards at the big picture shows that worldwide sales of mobile communication devices rose 19% in the first quarter of 2011 from the first three months of last year, to reach a total of 428 million units sold. Of that total, smartphones accounted for 23% which was an increase of 85% over last year. According to Gartner, smartphones could have turned in an even better performance except for the fact that many high-profile models announced in Q1 of 2011 did not ship until Q2. Roberta Cozza, principal research analyst at Gartner, said, "We believe some consumers delayed their purchases to wait for these models."
The number one handset manufacturer in the first quarter of this year was
Nokia
with 25% of the worldwide cell phone market. The company shipped 107.6 million units in Q1 this year, but its market share dropped from over 30% in 2010's first period. Despite selling 4 million more units year-over-year to 68.8 million phones, runner-up
Samsung's
slice of the worldwide cell phone pie slipped to 16.1% from 18%. Rounding out the top 5 was
LG
(24 million phones shipped, 5.6% share),
Apple
(16.9 million, 3.9%) and
RIM
(13 million, 3%).
The second quarter could see Samsung cut into Nokia's lead thanks to the
overseas acceptance of the Samsung Galaxy S II
. As we
reported
, it appears that the device will be available at 3 of the top U.S. carriers (all but T-Mobile) although a U.S. launch might not take place until Q3 or later.
When it comes to which OS was installed on the most smartphones in the first quarter-
Android
took home the prize with a stunning increase from 5.2 million units in Q1 2010 to 36.2 million phones in this year's first three months. As a percentage of the worldwide smartphone market, Android flavored phones shipped went from a 9.6% share to 36%. Symbian's share dropped sharply from 44.2% to 27.4% of the market although the number of phones installed with the software increased year-over-year from 24.1 million in Q1 2010 to 27.6 million in this year's first three months; that performance was good enough for second place.
iOS
saw shipments more than double for the quarter to 16.9 million from 8.4 million which resulted in a 16.8% slice of the market in 2011, up from 2010's 15.3%.
RIM
and
Microsoft
were fourth and fifth respectively. Canadian based RIM had 13 million handsets with its OS ship in this year's first quarter, up from 10.8 million in 2010. Microsoft had a small drop off to 3.7 million units shipped with Windows Phone 7 this year.
source:
Gartner
via
AndroidandMe
Invalid image meta
Recommended Stories