Last minute update kills bugs on the Samsung Galaxy S5
12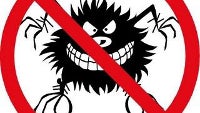 With the
Samsung Galaxy S5
set to launch on Friday, a last-minute stability update was pushed out for the device on Thursday. The 30MB update makes sure that the phone comes out of the box with fewer bugs. The new firmware version following the update is XXU1ANCE and should be available for Galaxy S5 users to install as soon as they turn on the phone for the first time.
Samsung's new flagship model has already been available in some markets like South Korea and in the Middle East. Still, it is nice to see that Samsung has thoughtfully sent out the update prior to the actual global launch, so that the Galaxy S5 can provide a better experience to the majority of buyers.
Back in 2008, when the
BlackBerry Storm
was launched, RIM wanted to beat the Black Friday deadline. The Storm was rushed out, but as a result, it came out of the box with half-baked software, leading to complaints from those purchasing the first touchscreen 'Berry. In the aftermath of the Storm's launch,
RIM co-CEO Jim Balsillie said that future smartphones would come with bugs out of the box
, and would require an immediate firmware update.
Thankfully, this has not proven to be the case, and today's move by Samsung insures that Galaxy S5 owners have a positive experience with the phone from the moment that they open the box.
source:
AndroidAuthority