LG tells consumers "There's life beyond the Galaxy"
42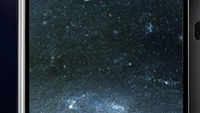 It seems so long ago that LG stumbled into the U.S. with its first smartphone, the
LG Incite
. After years of selling featurephones in the U.S. such as the
LG Voyager
and the
LG Dare
, the Incite was not exactly what you would call a polished device. This one made our
list of the top 13 worst Windows Mobile devices ever
, and if you ever happen to run into our own John V., do not mention this model. It still gives him nightmares.
But LG has matured over the years, and its Android flavored
LG G2
was selected as
one of the Best Smartphones of 2013
. The
LG G3
is a strong candidate for the list again this year, as it is the first handset offered in the U.S. to carry a 1440 x 2560 QHD display.
LG's success means that it must go up in the U.S. against Samsung's Android flagship, the
Samsung Galaxy S5
. To promote its handset, LG put together a 15 second video. The header that LG placed on its YouTube page reads "There's life beyond the Galaxy," while an image of the LG G3 shows the galaxy on its display. No doubt who LG is targeting, is there?
So many amazing things have happened since the Incite touched down at AT&T in November 2008. Still, one thing hasn't changed. Manufacturers remain willing to target their rivals in commercials.
Samsung does it to Apple
and LG does it to Samsung. And the world continues to spin.
Thanks for the tip!
source:
LG
via
AndroidHeadlines
Recommended Stories