13 terrible Windows Mobile smartphones from yesterday
41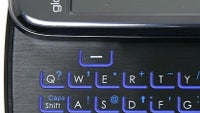 Recently, I was feeling a bit nostalgic and picked up one of the earliest Windows Mobile devices to come out for dirt cheap online – the
Motorola MPx220
. For those of you that don't have a clue about it, the MPx220 was Moto's first quad-band Windows Mobile smartphones, but looking at it, you'd be hard pressed to believe that it's indeed a smartphone by its clamshell form factor. Back then when it was released for AT&T, I marveled by the fact that it was an actual phone with Windows Mobile on it, and from then on, I simply fell in love with the platform.
Through the years, I've been fortunate to check out and
review some wonderful smartphones
. From today's flagship Android devices, to the venerable iPhone, and even the handful of great Windows Phones out there, there's a wealth of choice to pick and choose from to call your own. Despite the rich offerings, there are always some
terrible ones
that make us cringe in pain by their total package. However, the more I thought about it, the more I started thinking about some of the terrible smartphones from yesterday – the
Windows Mobile days
to be exact.
Below, I've complied some of the Windows Mobile smartphones we've collectively reviewed through the years, and uncovered some of the
lowest scored devices
. Some of them, I've personally reviewed several years ago, such as the
abysmal LG Incite
, but the handful of others were done by other fellow PhoneArena colleagues. Above all, it's surprising to see that there was a rich mix between form factors with Windows Mobile devices – such as QWERTY devices, which are becoming rare occurrences nowadays. Anyway folks, here are
13 terrible Windows Mobile smartphones from yesterday
.