LG sells 500,000 LG Optimus G Pro units in first 40 days in Korea
29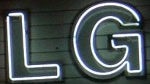 Korean manufacturer LG had high hopes for the
LG Optimus G
as it was
chock full of homegrown features from LG subsidiaries
. But the phone never became the hit LG had hoped for and that goal has been left up to the bigger and better spec'd
LG Optimus G Pro
. Entering the consciousness of Koreans on February 21st, after just 40 days LG says that
500,000 units have been sold
.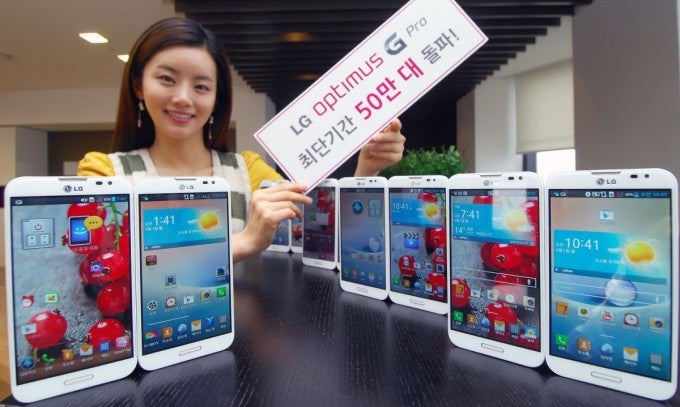 The LG Optimus G Pro has sold 500,000 units in 40 days in Korea
The only thing that is holding the phone back from being mentioned in the same breathe with the
HTC One
and the Sammy Twins (
Samsung Galaxy S4
and the Samsung GALAXY Note II) is the question about whether the LG Optimus G Pro will make it to the states. Why shouldn't it? It has that large 5.5 inch FHD screen, a quad-core 1.7GHz Qualcomm Snapdragon processor and 2GB of RAM. This is obviously LG's most powerful handset to date. If LG plans on becoming a serious global powerhouse on the high-end, now is not the time to leave out a huge market like the U.S. Can the stateside carriers handle another top-shelf model? Price it low enough for the mobile operators to make a good profit and they would sell two tin cans and a string.
The LG Optimus G Pro is chock full of great features like the second iteration of QSlide.
An update will bring to the device the ability for the front facing camera to watch your eyes to turn off and on videos on the phone
. Yes, we'd love to see the LG Optimus G Pro go toe to toe with the Samsung GALAXY Note II. Meanwhile, the first half million units are sold and perhaps this will give LG executives the encouragement needed to make the "G" on the phone stand for
Global
. With 500,000 units sold in the first 40 days, it must already stand for
Good
.
source:
LG
(translated) via
AndroidCentral