LG says it made wireless charging as fast as wired charging, and it doesn't seem like April Fools
15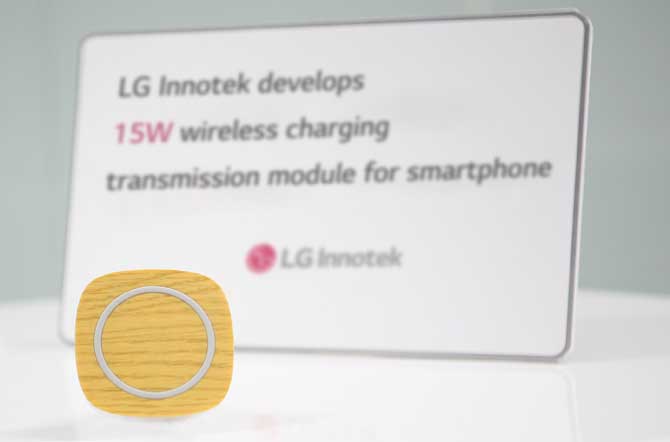 LG Innotek, the Korean company's materials and components division, announced 15-watt transmission modules for developed for smartphone wireless charging. Scheduled for mass production this year, they are supposed to supply the same amount of electric power pushed by traditional wired chargers, shortening charging times. At 15W, their charging speed is up to three times faster than existing 5W modules.
LG says the module can be used on the majority of smartphones that support wireless charging, as well as chargers installed in electric vehicles and household or office environments. The company has already supplied receiving modules to global smartphone makers such as LG Electronics, Motorola, and Kyocera, starting with the
Google Nexus 4
in 2012. Last year, it introduced 5-watt transmission modules that exceeded 70% charging efficiency, and started dealing wireless charging technology to "global automotive companies".
Wireless charging has a speed problem that needs to be solved.
If you aren't sure what "transmission module" is supposed to mean, the brief explanation is that wireless chargers consist of a transmitter and a receiver. With smartphones, the transmitter supplies power in the form of a charger pad or holding platform. The receiver is embedded in the device and charges its battery by responding to the transmitter part and generating inductive current.
Wireless charging technology is being given an innovative push this year. While LG Innotek has supposedly increased its convenience by making the charging process faster, Apple is rumored to be working with Asian partners to develop
a new wireless charging technology
that can charge a device from farther away than before, eliminating the need for a charging pad. In late 2012, Apple applied for a patent which uses near-field magnetic resonance (NFMR) to charge a device from as far as 3 feet (1 meter) away. Perhaps this or next year could see wireless charging grow from "nice to have" to "truly awesome"!