LG is still committed to make WP7 devices despite Microsoft's new partnership with Nokia
12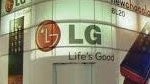 For all those other manufacturers who are on board with Windows Phone 7, they're probably questioning Microsoft's intentions after they announced a
strategic partnership with Nokia
.
For starters, LG expressed their commitment in manufacturing devices running Microsoft's Windows Phone 7 platform, but now that the recent Microsoft & Nokia partnership is official, it's going to be interesting to see what their stance will be like with the platform. Specifically, the Finnish giant might have a leg up since the partnership basically enables them to "differentiate within the Windows Phone ecosystem."
As we all know, Microsoft told manufacturers that the platform would have a unified experience – thus removing any elements of customized user interfaces. However, LG's director of global communications, Ken Hong said about the deal, "One of the exciting things about this industry is that it never stands still. LG values its business relationship with Microsoft and will continue to support the Windows Phone platform as a key component of our strategy to offer a wide range of smart devices that meet the diverse needs of consumers."
Despite the recent things that have transpired today between Microsoft and Nokia, it appears that the Korean maker will continue to move forward and expand its Windows Phone 7 portfolio. Still, it really makes you wonder whether or not they're ticked about the whole thing.
source:
Pocket-lint