LG is bringing the app drawer back to the LG G5, Stylus 2, and K8 – here's how to get it
9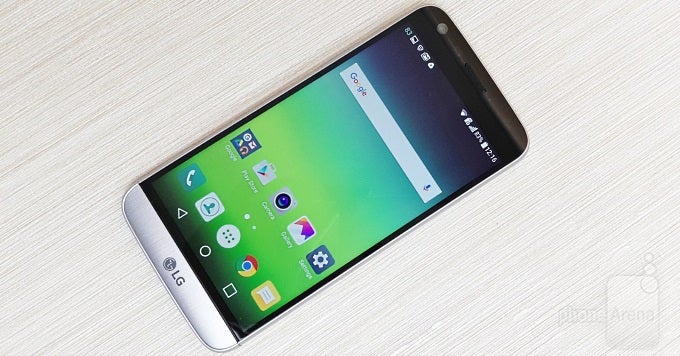 LG's decision to remove the app drawer from the LG G5's user interface has proven controversial among Android devotees. Unhappy with having all of their apps and folders right on the homescreen, or perhaps less than enthused about its color palette which covers the entire spectrum between eye-popping and dire shades of gray (it's an acquired taste!), many have resorted to installing third-party launchers.
Still, if you happen to like the stock interface vibe but are miffed about the lack of an app drawer, the good people at LG have come up with the solution. Basically, they made the LG G4's launcher, which is called LG Home (UX 4.0), available for download through the LG SmartWorld portal. It's compatible not just with the
LG G5
, but with the LG Stylus 2, LG K8, and presumably other LG phones which have the LG UX 5.0 interface.
By installing the old launcher, you instantly get the app drawer back, complete with the "Apps/Widgets" tabs, app search, and menu with various view and uninstall options. The visuals, such as icons, wallpapers, and menu colors stay the same. We wouldn't say installing a new launcher is more convenient than simply having the stock LG UX 5.0 launcher update with the option to switch the app drawer on and off, but perhaps LG has its reasons behind this approach.
If you live in the U.S., your LG smartphone might not have the SmartWorld app installed. LG G5 units on T-Mobile don't have it pre-loaded, for example. So you'll either have to download the LG SmartWorld app from LG (
use this link
), or download the LG Home (UX 4.0) .apk file from
this page
. We tried both methods and found that the SmartWorld app responded very slowly, so we resorted to the latter approach and we're happy to report no problems with the .apk file downloaded from the link we're supplying you.
To install the .apk files, you'll have to ensure that your smartphone has permissions to install third-party apps. Navigate to the Security menu inside the Settings app and tick the switch next to "Unknown sources", which allows third-party application installs. Then, use your built-in 'Download' or 'File Manager' apps to navigate to the directory where you downloaded the LG SmartWorld or LG Home (UX 4.0) apk files. Simply tap on either, install, and go about your way!
If you chose SmartWorld, use that. If you chose to install the launcher directly, the smartphone will prompt you to choose between 'Home', 'EasyHome', and Home (UX 4.0). Check "Use as default app" if you don't want to be prompted again (you can go back to another launcher later), tap Home (UX 4.0), tap 'OK' and enjoy your app drawer! If any instructions are unclear, check the gallery below. The blue circles indicate places where you have to tap.
Also read: