LG gave the G4 to a professional photographer, here's what happened
49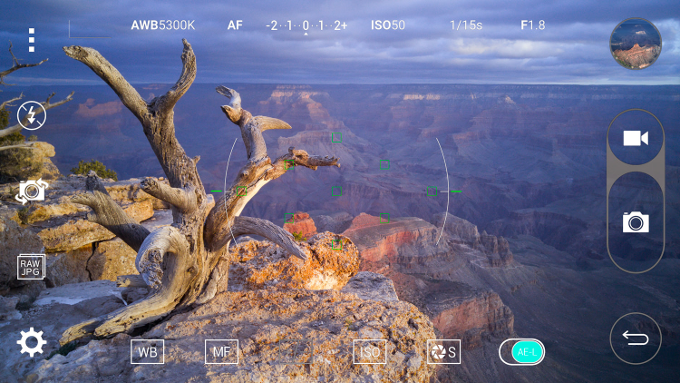 When it comes to the camera, LG's new
G4
flagship arrives packing. It features a wide F1.8 aperture, unique
tri-axis optical image stabilization
, full manual mode that lets you adjust even the shutter speed, and inventive focusing and light measurement systems like
LaserAF
and a
color spectrum analyzer
.
We are no spring chickens when it comes to manufacturers' claims, though, as marketing speak and an impressive specs list have all too often returned just average results when it comes to the camera. Тhat is why we were intrigued to learn that LG has given a G4 to a professional photographer, Colby Brown, who put in a disclaimer that there were no monetary perks or other remuneration involved, just a partnership asking for his honest opinion. This is the same guy featured in the
teaser video
that LG outed about the G4's camera before the phone's official announcement.
Mr Brown took the G4 for a spin, and, besides the resulting SOTC (straight-оut-of-the-camera) images that you can see in our slideshow below, he also doled out some tips on the G4's camera specs and functions. Manual focusing, he mentions, struggles in badly lit scenes, as can be expected, so the excellent laser autofocus is recommended regardless of whether you are in the "simple" or "manual" camera regimes, unless you want to achieve some kind of a special effect. When it comes to the OIS 2.0+ module, which intros a three-axis image stabilisation for the first time, the photog was able to obtain sharp images with a shutter speed as slow as a quarter of a second, which is impressive indeed. As for the HDR photos, they did "
lose some texture detail
," though nothing you'd notice unless you blow them up to print for a poster.
He recommends shooting in a raw DNG format if you are looking for the utmost detail from a scene, which is a no-brainer, but would also result in huge image files. The outcome, however, is a natural-looking picture full of image info, without the post-processing, color- or contrast-boosting shenanigans that come with the default JPEG imagery. All in all, Mr Brown came away pretty impressed with the G4, despite the fact that it has been a preproduction unit he lugged around for the last month or so. Are you impressed by these shots below, too?