LG G4 color spectrum sensor explained: helps you nail perfect white balance for photos
26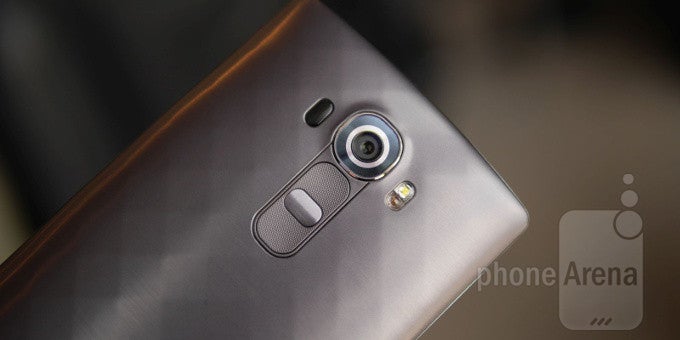 The new color spectrum sensor is located right below the LED flash
The
LG G4
comes with a brand new 16-megapixel camera sensor with a fast, f/1.8 aperture lens on top of that sensor and improved optical stabilization (OIS 2), but arguably the most exciting new camera-related feature of the phone might be its new 'color spectrum sensor'.
What does a
'color spectrum sensor'
do, and why is it better than a regular sensor? LG explaind the benefits of the new technology at its official unveiling event for the handset.
The first and most notable improvement that comes with this new sensor is its capability to capture color in its naturally appearing tonalities.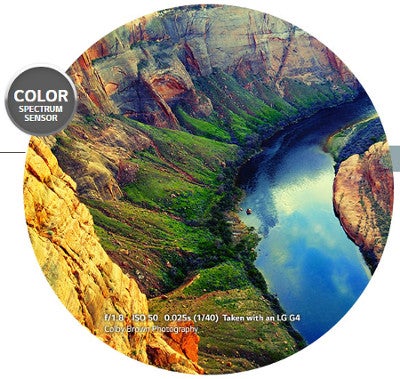 A new addition to the feature set is a spectrum sensor located right below the single LED flash, near the camera. This new sensor is there to measure the ambient light and its purpose is to determine the source of light - whether its artificial or natural, and just what kind of lighting situation you have. Quite importantly, LG claims this sensor can smartly make the difference between light and objects for more accurate readings. Knowing the exact lighting conditions with such a precision allows the phone to select the optimal white point.
Selecting the right white point is crucial for the natural, balanced look of a picture, and it's not rare to see phone cameras misjudging conditions, resulting in images with a weird color ting (we've often seen cold-looking, bluish shots on some phones, for instance).
Update:

An insightful comment from our reader thattechguy points out that LG might be using a Hamamatsu S11059-01WT color sensor tuned specifically to detect certain wavelengths. This seems like a very logical suggestion given everything LG has shown, especially the infra-red sensitivity of the color spectrum sensor in the G4. Here is the official specification page for this color sensor (external link).
And here is the official explanation of this new color spectrum sensor in the G4 by LG itself:
The advanced camera in the LG G4 is complemented by Color Spectrum Sensor (CSS), the first feature of its kind to find its way into a smartphone. CSS improves color accuracy by precisely reading the RGB values of the ambient light in a scene, as well as the infrared light reflected from objects. CSS uses this information to adjust the camera's white balance and flash color to create images that are as close to what one would see with the naked eye. With Color Spectrum Sensor, no longer will reds appear as bright orange or whites as dull yellow.
Finally, we ought to mention that the sensor is also sensitive to infra-red light that regular sensors cannot read, catching all those nuances of red. LG demonstrated how pictures of strawberries look much livelier on the G4 when compared to other phones that had the same picture, but with colors that don't look quite as natural.
We're yet to test this new sensor and what are the actual benefits it brings to photography, but it does sound like an exciting and useful new feature. What do you think: do you care about the new color spectrum sensor on the G4?