LG announces NEMKO certification for its new 5.5 inch QHD panel
25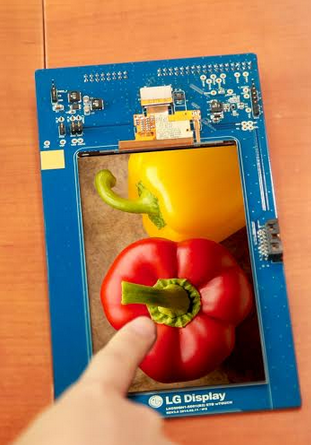 LG Display's new QHD panel will soon go into mass production
LG Display has introduced a new 5.5 inch panel with resolution of 1440 x 2560 (QHD). The pixel density works out to 538ppi and should be employed on LG's next flagship model, the
LG G3
. The display has been certified as QHD by Norway's NEMKO testing and certification organization. LG's newest panel is set to go into mass production soon, and will have the narrowest bezels available at 1.5mm. That is .05mm thinner than the bezels on last year's panels.
Because the additional pixels make it harder to maintain brightness, it is considered an achievement that the QHD screen has the same brightness as LG's FHD display. At the same time, the increased number of pixels means that the display will show images in sharper looking color and contrast.
While the LG G3 could be the first smartphone to ship with a QHD display in the U.S., there is speculation that Samsung will come to market a bit earlier with the rumored
Samsung Galaxy S5 Prime,
which would offer a 1440 x 2560 panel of its own.
"This product fulfills the core qualities of smartphone displays, which are high resolution and slim design, and I believe the consumers can enjoy vivid images that are close to real life with this display. LG Display will continue to maintain technology leadership in the super high-resolution smartphone display market above 500 ppi resolution, which will take off this year."-Byung-koo Kim, Vice President, LG Display's IT/Mobile Development Group
source: LG