LG absolutely is underrated (poll results)
46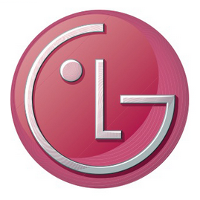 Get cracking and dig out our reviews of LG's flagship G line. What do you see? Excellent scores throughout. Indeed, we've never rated an LG G series flagship lower than 9 out of 10. That's pretty darn impressive, to say the least.
And yet, LG isn't Samsung. And it sure isn't Apple. For one reason or another, sales of LG-branded devices have been decent, but not exactly a raging success, especially in comparison with its cross-town Android rival. How come? As much everything else in life, it's a complicated mess of interfering and sometimes juxtaposed factors that are never quite in equilibrium for long enough for anyone to really call it. Some say LG's marketing is weak, others claim it's got to do with the product itself, while others still complain that employees in carrier stores are always quick to recommend a Samsung or an Apple.
Whatever it is, it's hard to really tell, and that's the truth. But that doesn't stop us from polling you and getting your opinion on the matter. And according to
our yesterday poll
, the vast majority of our readers (that also participated) say that LG's devices are absolutely underrated. On the other end of the spectrum, just under 10% said that LG is right where it should be. About a fifth think that there's something in particular that's holding LG back, and as far as we could tell after going through the comment section, interface, design, and display are the most commonly dissed parts of the equation. And if we have to be completely honest, we can't disagree that all three need work.
Let's hope the LG G5 delivers on these.