Are LG smartphones underrated?
53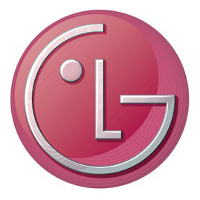 If you take a trip through our reviews section and dig real deep, you'll find that we've consistently rated LG's finest very highly. The flagship G line in particular has never been rated lower than 9 out of 10. That's a fantastic track record!
And yet, LG is far from anything approaching a juggernaut within the mobile space. Sure, the company reported a tiny increase in sales volume for Q4 of 2015 compared to the same period last year, for a total of about 60 million units, but avoided reporting on the profitability of the arm. Overall, the company made a few hundred million last quarter, but the majority of the dough came from its home appliances and air conditioning divisions.
Obviously, we're speculating here, but it's certainly true that the company has been unable to nibble at Samsung's share of the pie, and exotic and far-away makers from China have managed to overtake LG—in terms of sales volume if not actual profit.
So we have a company consistently churning out critically acclaimed flagships that somehow still hasn't managed to make serious enough money—at least not enough to brag about. Does that mean that LG smartphones are being under-appreciated by the wider public? Or do you think LG sales are just about where they ought to be relative to the flagships they produce? Or is it that it's something specific that's holding them from cashing in?