LG V30+ available in the US exclusively from Sprint, BOGO deal incoming
9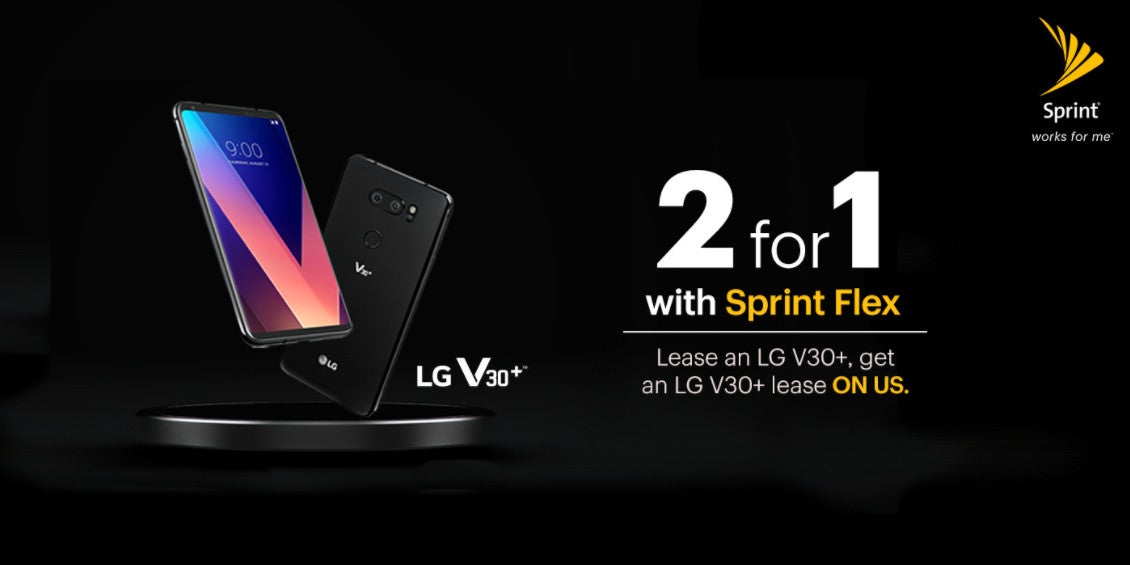 LG confirmed
it will bring its new V30 flagship in the United States
early next month, but it offered few details on the V30+ model. First off, let's clarify that the only difference between the
V30
and V30+ models is related to storage. The former comes with 64GB expandable storage, whereas the latter has 128GB internal memory.
Sprint announced last month
that it will carry the LG V30+, but didn't say it will be the only network operator in the US to offer the smartphone. Today, the carrier clarified that and confirmed it will be the only major US carrier to offer the LG V30+ at launch, beginning October 13.
The statement suggests that other carriers may pick up the LG V30+ at some point, but for now, Sprint is the only one that will offer it. The smartphone will be available for $38 per month with Sprint Flex and $0 down. Also, new customers can save $30 when they purchase the
LG V30+
online while existing customers save $30 when they upgrade online.
Moreover, the carrier announced that for a limited time, customers who choose the LG V30+ with Sprint Flex will be offered a second lease on the carrier, which means that will only have to pay $38 per month for two phones.
On top of that, LG V30+ owners can also receive a
Daydream View headset
and a Top VR Content Bundle when they purchase the smartphone. This particular deal requires customers online, user's device to be set-up by December 31 and redemption completed by January 15, 2018.