LG V30: all new features
9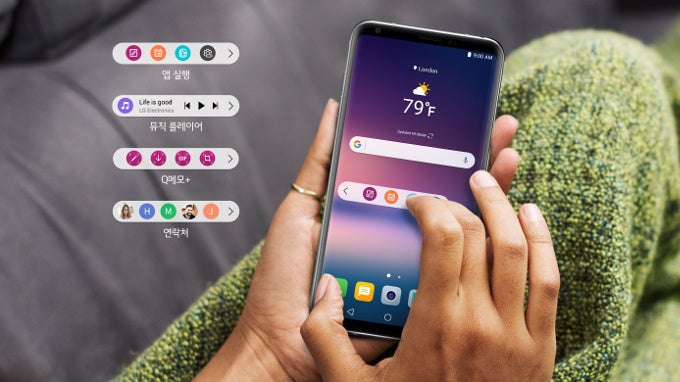 The cat is out of the bag: the
LG V30
has gone official and it is just what rumors and leaks painted it to be. The 6-inch flagship phone by LG is a powerhours that does not skip on features: it has got top-tier hardware, sleek design and a few extra tricks in the audio and photo departments to make it stand out.
All the note-worthy new features of the V30
It also does away with the secondary display concept that was one of the hallmark feature of the LG V series. Instead, the
V30
comes with a virtual "floating bar" that serves as a kind of a replacement. The bar is actually a translucent half-circle that reminds us a bit of the Samsung
Edge
functionality: it sits near the edge of a phone and you tap it to bring up a menu of shortcuts and other time-savers.
So what are all the notable new features in the LG V30, you might wonder? We round them up right below.