Upcoming LG V series phones will have 5G, but the G series will remain 4G
2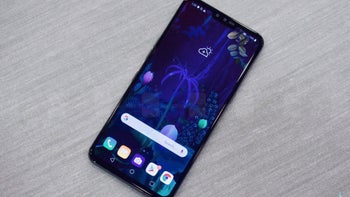 LG revealed not one, but two very different flagships –
V50 and G8
. Both will be available in the United States this Spring, but, based on their specs, they target different audiences. The
LG V50
is the company's first 5G smartphone, but it won't remain the only one for too long.
On the other hand, the
LG G8
sticks with 4G LTE support but offers similar flagship features. And it appears that nothing will change for LG's future smartphones. The South Korean company confirmed this week that all its V series flagships will offer 5G support,
AndroidAuthority
reports.
Also, the G series phones will be limited to 4G LTE support, a decision that was made by LG's marketing and sales teams. However, if LG wants to keep the prices similar for both its flagships, the V series devices will probably some lacks some of the innovations that the G series will bring to the masses.
Having 5G capability on a smartphone is definitely going to take its toll on the battery, so adding any other power-hungry features would prove a real issue for day to day use.
LG has identified this problem and said that it wanted its first 5G smartphone to run on a platform that doesn't consume too much power, and eventually decided to make the V series its base platform for 5G.