LG Nexus 5 price leaks; different battery size for each model
74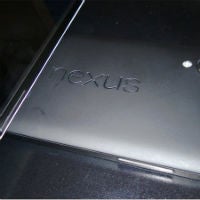 We've just received a tip, which claims to be bringing us the pricing for the
LG Nexus 5
. Along with a precise launch date, that was one of the things that
was not listed in the service manual for the device that leaked over the weekend
. Before we head to the rumored prices, we should point out that our tipster informs us that there will be two different models based on the native storage. Each model will have a
different capacity battery
powering the phone.
With that in mind, we are told that the 16GB LG Nexus 5 will feature a 2300mAh battery and will be priced lock, stock and barrel for $299. The 32GB LG Nexus 5 will be powered by a 3000mAh cell and will be priced at $399. The
Google Nexus 4
was $299 for the 8GB unlocked model when first launched, while the 16GB model was $349. Both of those units carried a 2100mAh cell.
It is interesting that we will apparently see two different capacity batteries on the LG Nexus 5 depending on the size of the native memory. When the LG Nexus 5 service manual leaked the other day, we heard from more than a few potential buyers of the phone who were upset about the 2300 mAh cell that was rumored to be on board the handset. Now then, if it really turns out that the 32 GB variant will be powered by a larger, 3000mAh cell, would everyone be OK with the battery situation?
Thanks, anonymous tipster!